As you will have read in our previous planter post, work has begun on smartening up the planters and flowerbeds on Westgate.
On Saturday 4th June, after the monthly coffee morning, the adopters of the large bed outside the Georgian Priory finally got to grips with the mess that had evolved over several seasons of neglect in this bed, one of our largest and most prominent.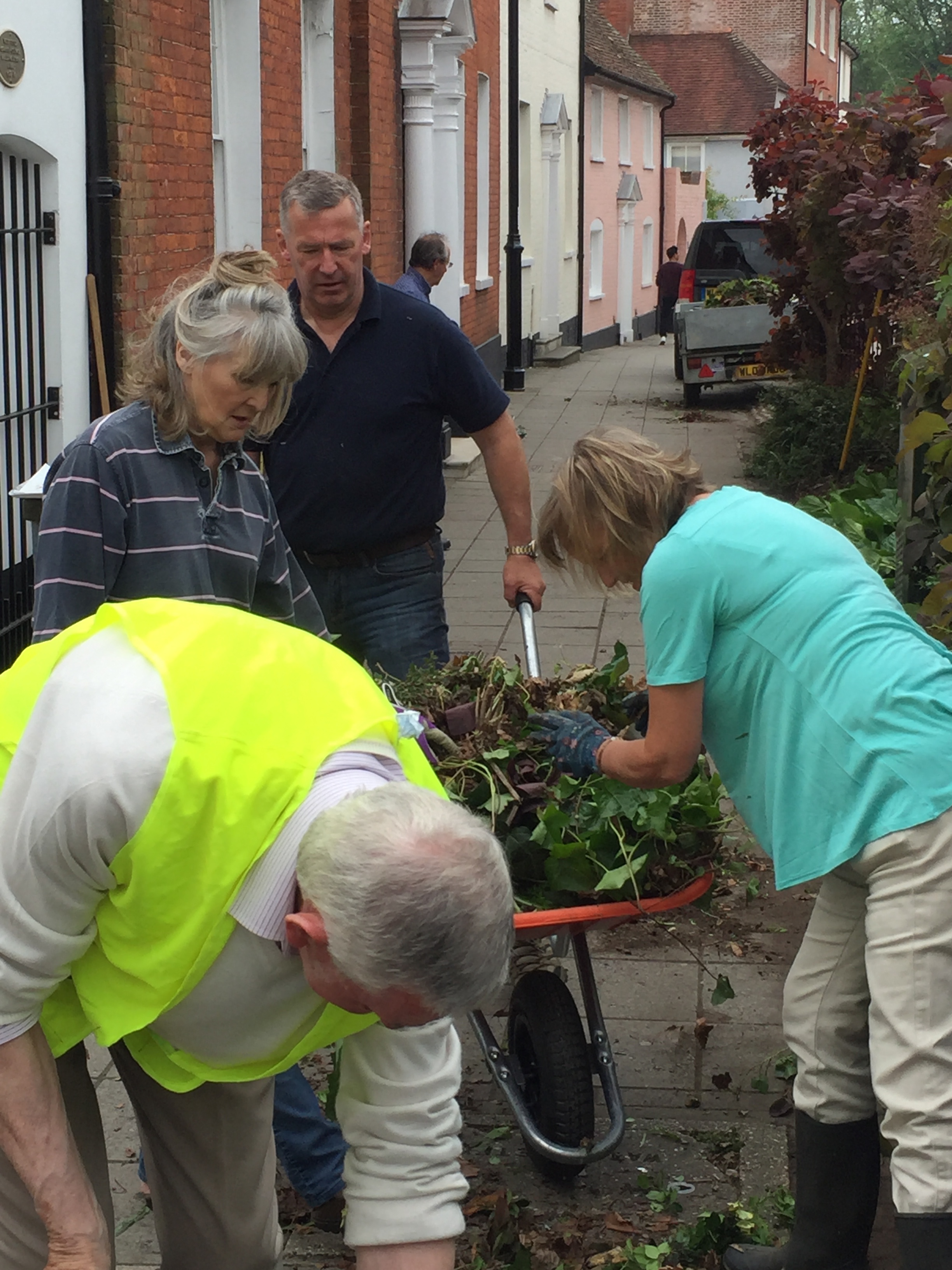 You too can adopt a planter – you will have seen form the listen the post mentioned above that several still need a friend. Do contact Penny Tomlinson if you are interested and she will sort you one out! That's her on the left in the above photo.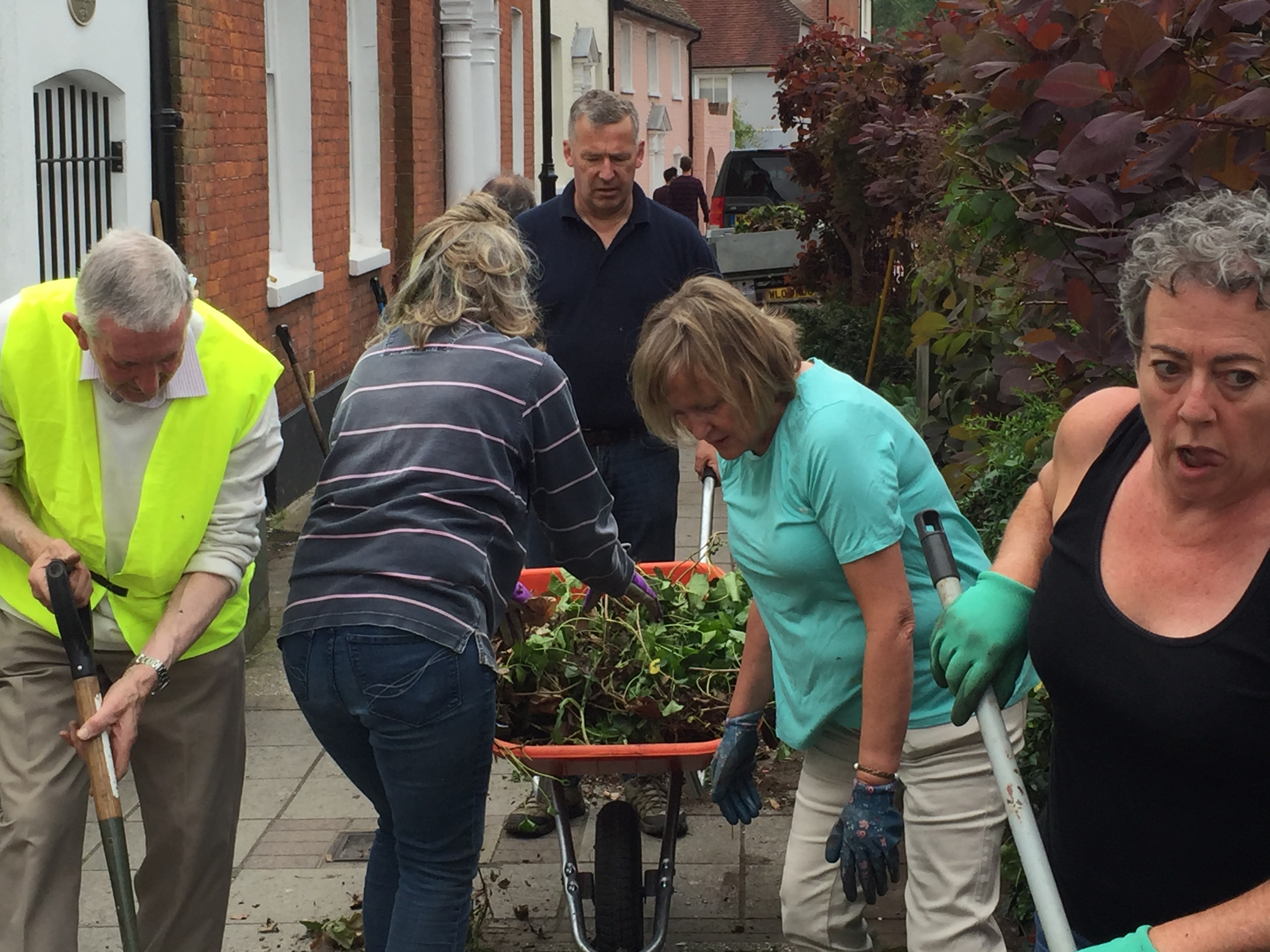 Thanks to all our volunteers, we hope you like the result when you go up and down the street now, to and from town.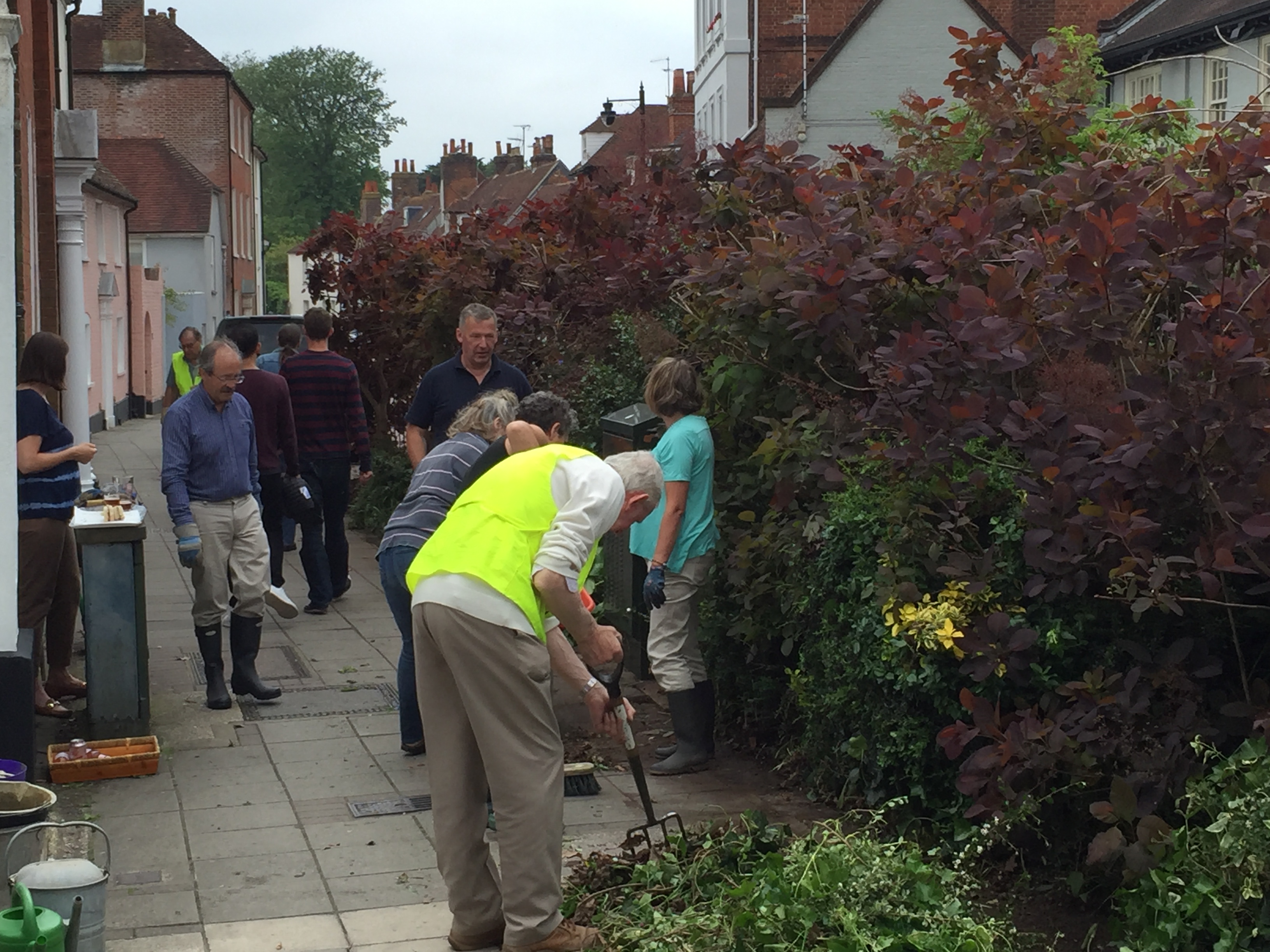 How has this community action been achieved?
There has been a lot of work going on behind the scenes to get to this point, not least with the City and County Councils. The City came down recently and supervised the reduction in height of the purple-leaved smoke trees on this bed. The committee is still awaiting the issuing of a licence by the County to allow us to care properly for all the Westgate planters.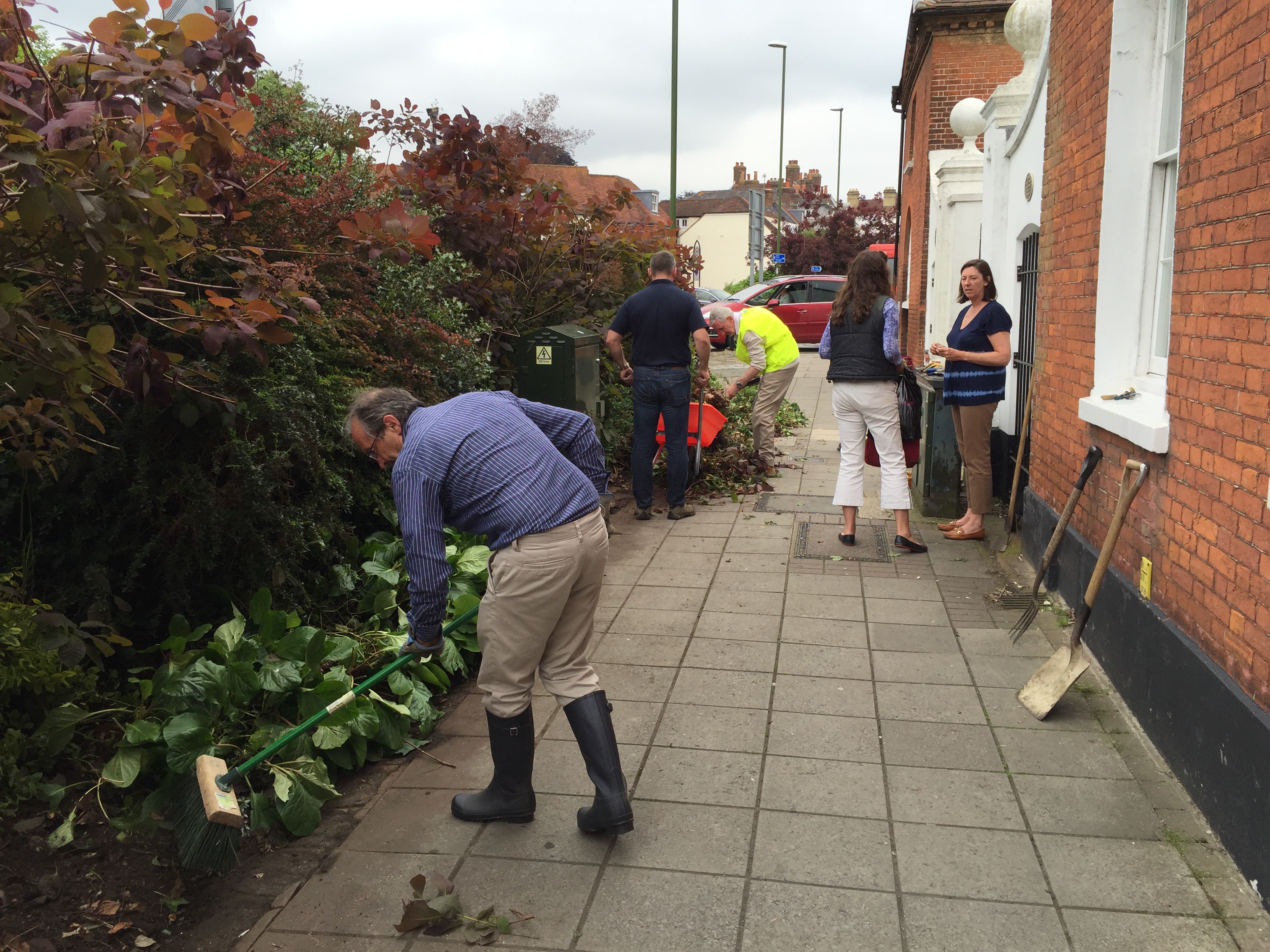 As you will no doubt have seen from the planter near where you live, a lot of these are completely root-bound and they will need a lot of remedial work before we can restore them to their former glory – or even develop them into something more exciting!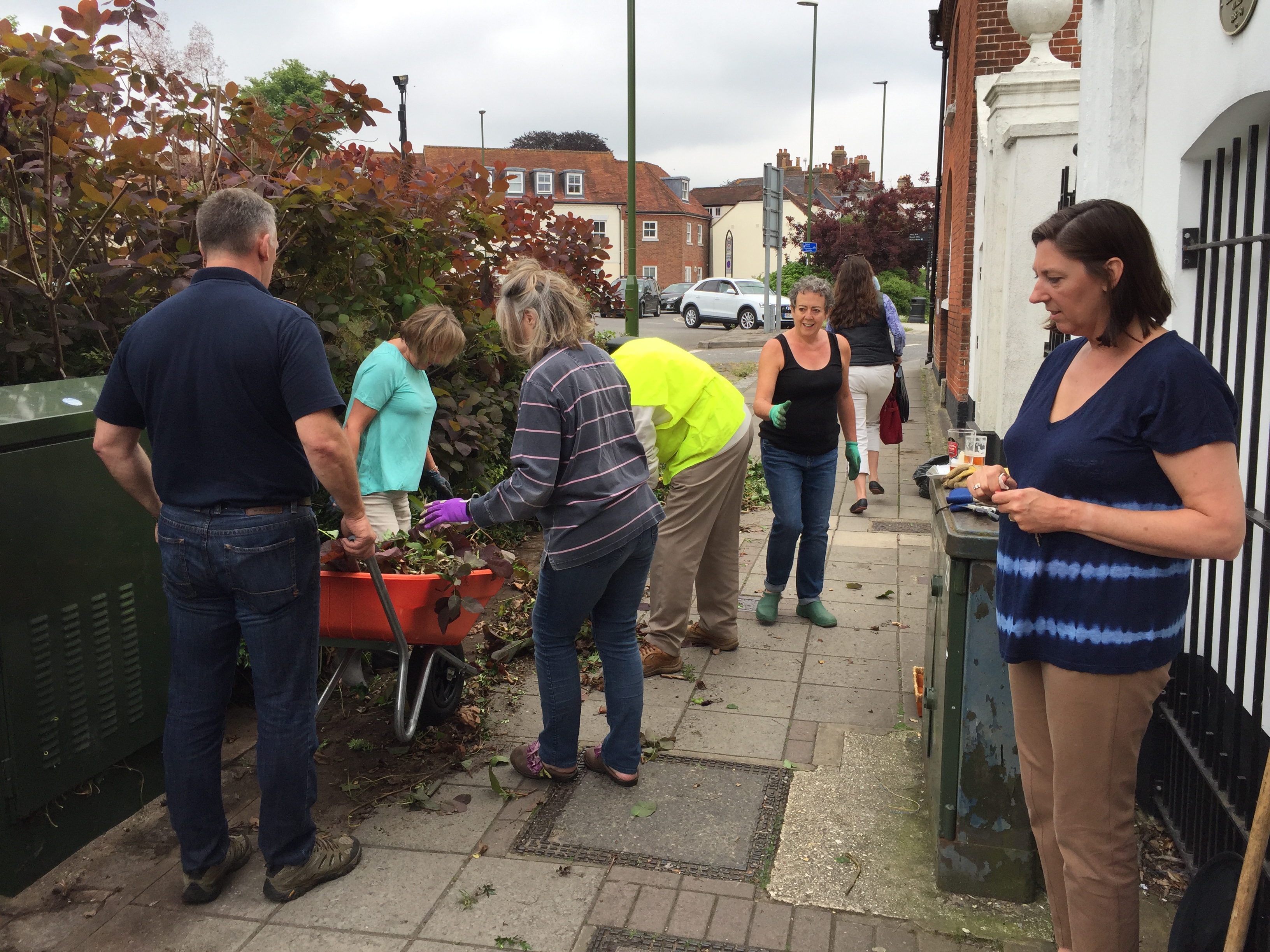 We are hoping to tidy up each planter in turn during get the Summer of 2016, but the real work will not start until the WSCC licence is issued and we can get stuck into digging each bed over to loosen and aerate the soil. We are hoping this will be  over the winter of 2016-17.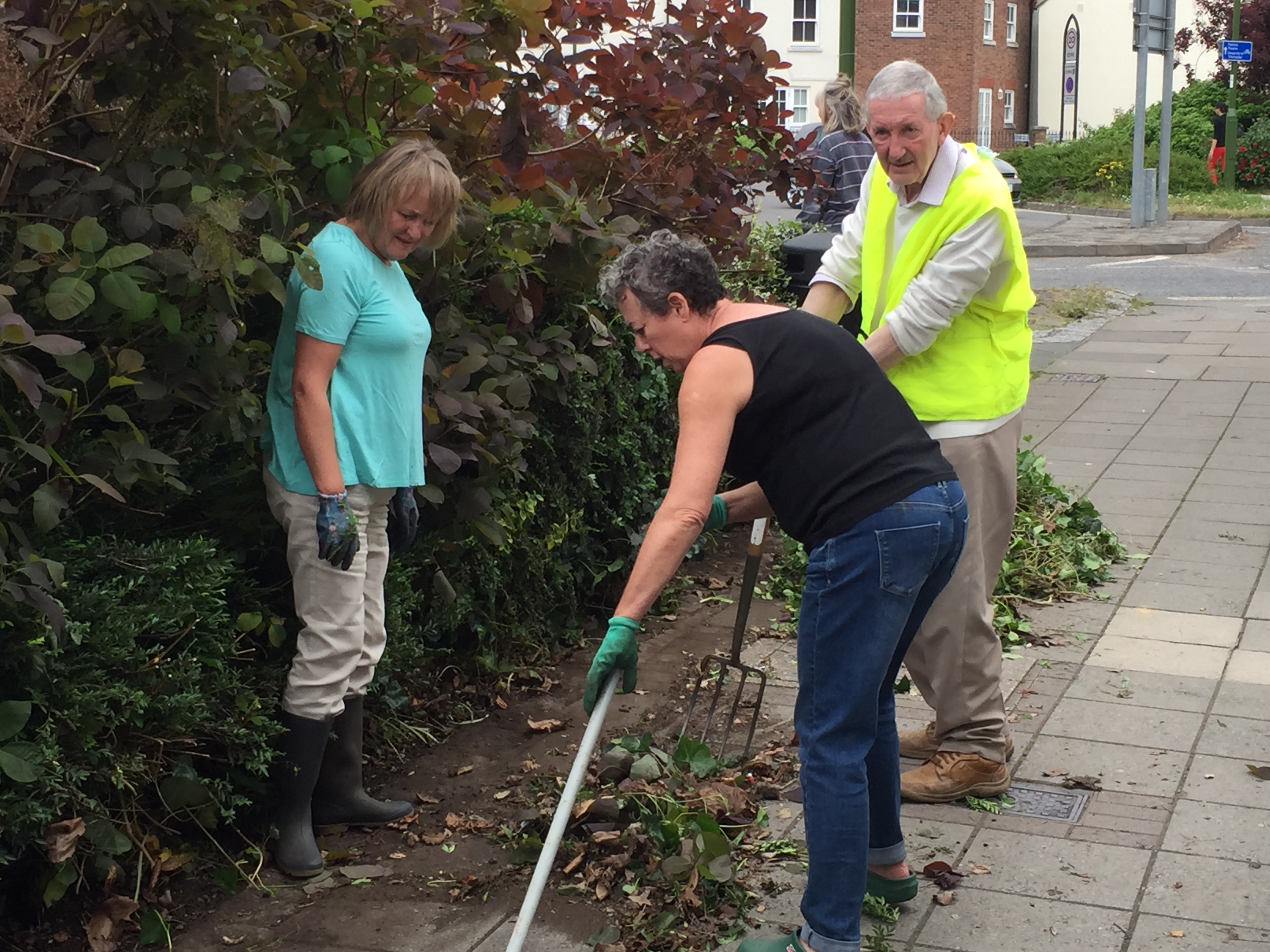 Come Spring 2017 the committee is then confident that we can get on with planting new plants in all our street planters and have a lot more flowers out in time for the summer 2017 season. Only time will tell if we have been able to achieve this – so wish us luck!
The WGRA Social Programme
Our Adopt-a-Planter Scheme is run by Penny Tomlinson and forms part of our social programme. This is designed to help all residents meet and get to know each other as well as provide opportunities for anyone who lives alone to be part of group activities if they so wish. Our coffee morning was our first event in this vein, and has proved to be very successful. Others have popped up since, thanks to an increasing number of volunteers; such as the knitting group that now meets every Monday morning at the Crate and Apple.
We have more ideas in the pipeline, so if you would like to volunteer or submit your own good idea then please contact us.
Once again thanks to our volunteers for breaking the soil of the first planter and do feel free to join in any time.
Heartfelt thanks to one and all from your committee!