'ELIZABETH the FIRST'
(and her astonishing – but not surprising – to date, 64-year-long reign.)
   To thank YOU, TOWN-CRIER, I AM glad.
How else could SILENCE we have had?
TWO REIGNS we've had not quite so LONG.
But is our HISTORY grasp so STRONG
That if I NAME them, I'll be SLATED?
Yes, VICTORIA's one! SHE should be FETED,
And GEORGE the THIRD. These two I've FUSED.
For BOTH have said, 'WE ARE NOT AMUSED'.
TWO OTHER REIGNS have RAISED the TONE,
When FINE QUEENS SAT upon the THRONE.
With GOOD QUEEN BESS we TROUNCED the SPANISH!
With ANNE SUCCESSES did not VANISH;
In EUROPE, the FRENCH were forced to EXIT.
'EUROPE, Mein Gott!'. 'REMAIN' or 'BREXIT'?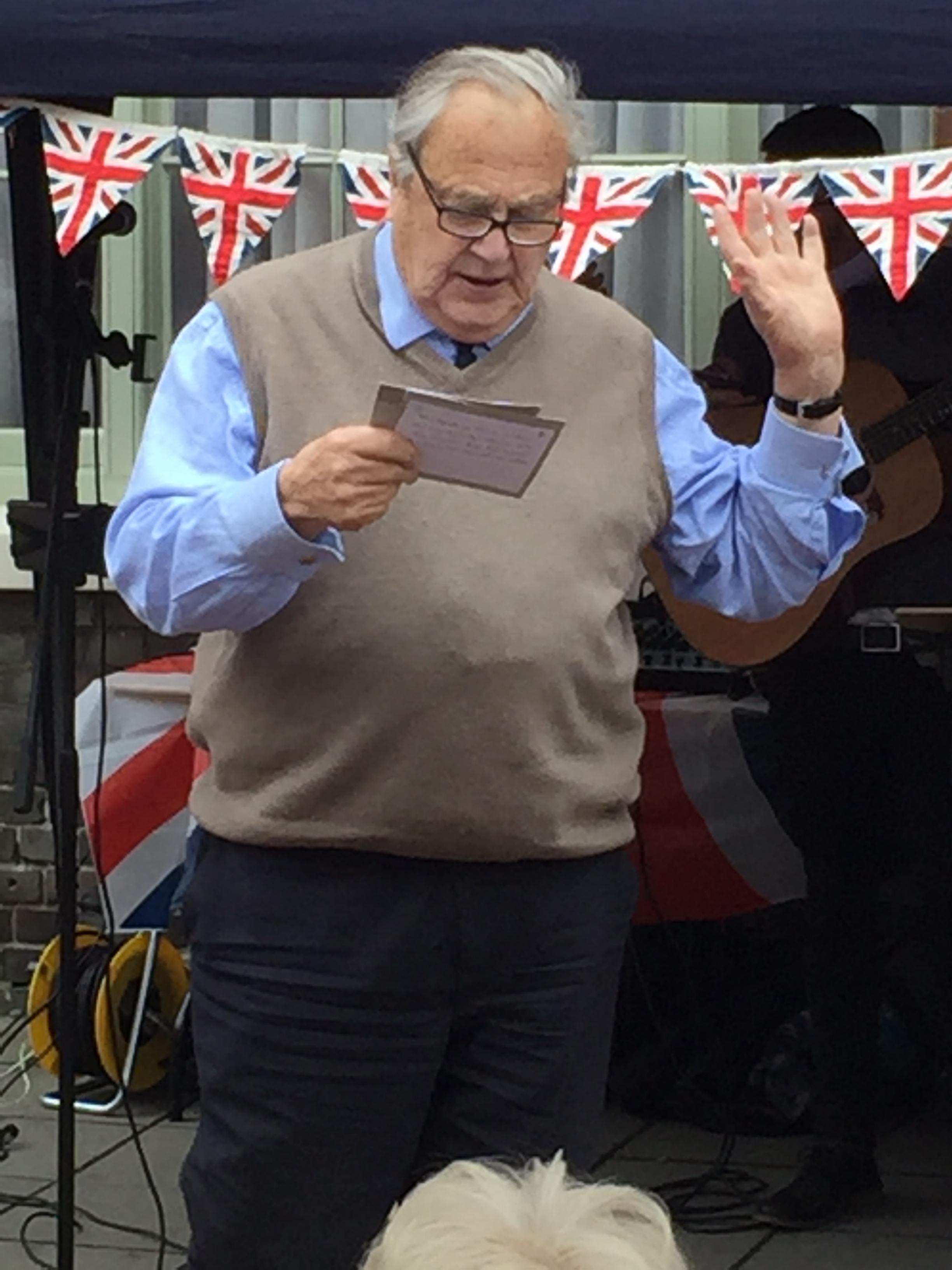 Our PROUD BELIEF is CRYSTAL CLEAR:
Our QUEEN's ENGAGINGLY SINCERE.
She is both HUMBLE and HEROIC,
Able to SMILE and PLAY the STOIC –
At LORD's (I've seen it!) and at ASCOT,
With PHILIP much more than just a MASCOT;
At WINDSOR with KNIGHTS, each with a GARTER,
With FAMILY… all PERSONA GRATA!
'The TIMES' are often 'OUT of JOINT'
(She'd like the BARD's WORDS at this point!)
But her GIFTS to COPE are, thankfully, PEERLESS;
For she's CONFIDENT and WISE and FEARLESS.
Of GRATEFUL PRAISE she is DESERVING;
From SERVICE we've not seen her SWERVING.
We recognise her FAITH and HOPE
And LOVE. All 3 have helped her COPE.
They JUSTIFY these last 4 LINES,
And show, for HER, they're not mere SIGNS.
'By FATHER, SON and HOLY GHOST',
It's TIME we drank a LOYAL TOAST.
'SHE's '90 YEARS YOUNG'- those YEARS WELL SPENT.
Who the HELL would want a PRESIDENT?
GHGD
The TOAST is: 'OUR BELOVED QUEEN, 90 YEARS YOUNG'.
May we of WESTGATE be WORTHY of HER.