Article originally researched and compiled by Paula Chatfield of Parklands RA for her excellent Easter Trail series and published here by permission.
Westfield House is one of our older local buildings, built in the 1700s and extended in the early 1800s. The first Ordnance Survey map (1813) shows it clearly – extract below. Its postal address is now 80 Westgate.
When it was first Listed as a building of special architectural significance, it was recorded as Westfield, Fishbourne Road (when it was built, it was in the parish of New Fishbourne and not in Chichester at all!). This was the main Chichester to Portsmouth road.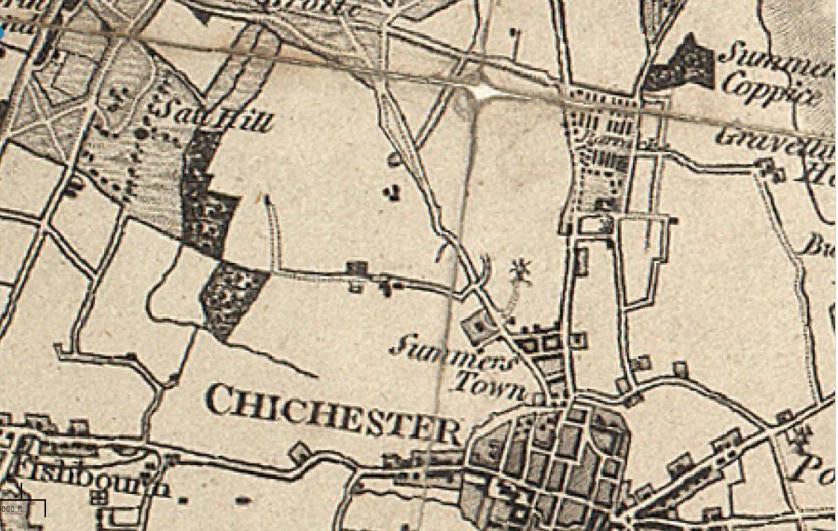 The 1813 map shows other points we can recognise today – the squiggly line to the north of Westfield House is Hook Dyke (now partly in Neville Road), Apuldram Lane and Clay Lane are pretty much the same shape (and in "Fishbourn") although the railway hasn't yet been built. Notice that Westgate has been straightened as the semi-circular kink shown on this map is no longer there, although spookily that is where the north-western curve of the roundabout at the junction of Sherborne Road would one day appear.
We are always looking for more contributions like this, so if you would like to send in an article and/or photographs or video about something relevant to the residents of Westgate and its side streets, then please click let us know.