Building on the fabulous traditions of the Street Party, the Committee inaugurated a new event on the 7th December 2016: The Westgate Xmas Party. For a first time event, this was a stonking success and a complete sellout.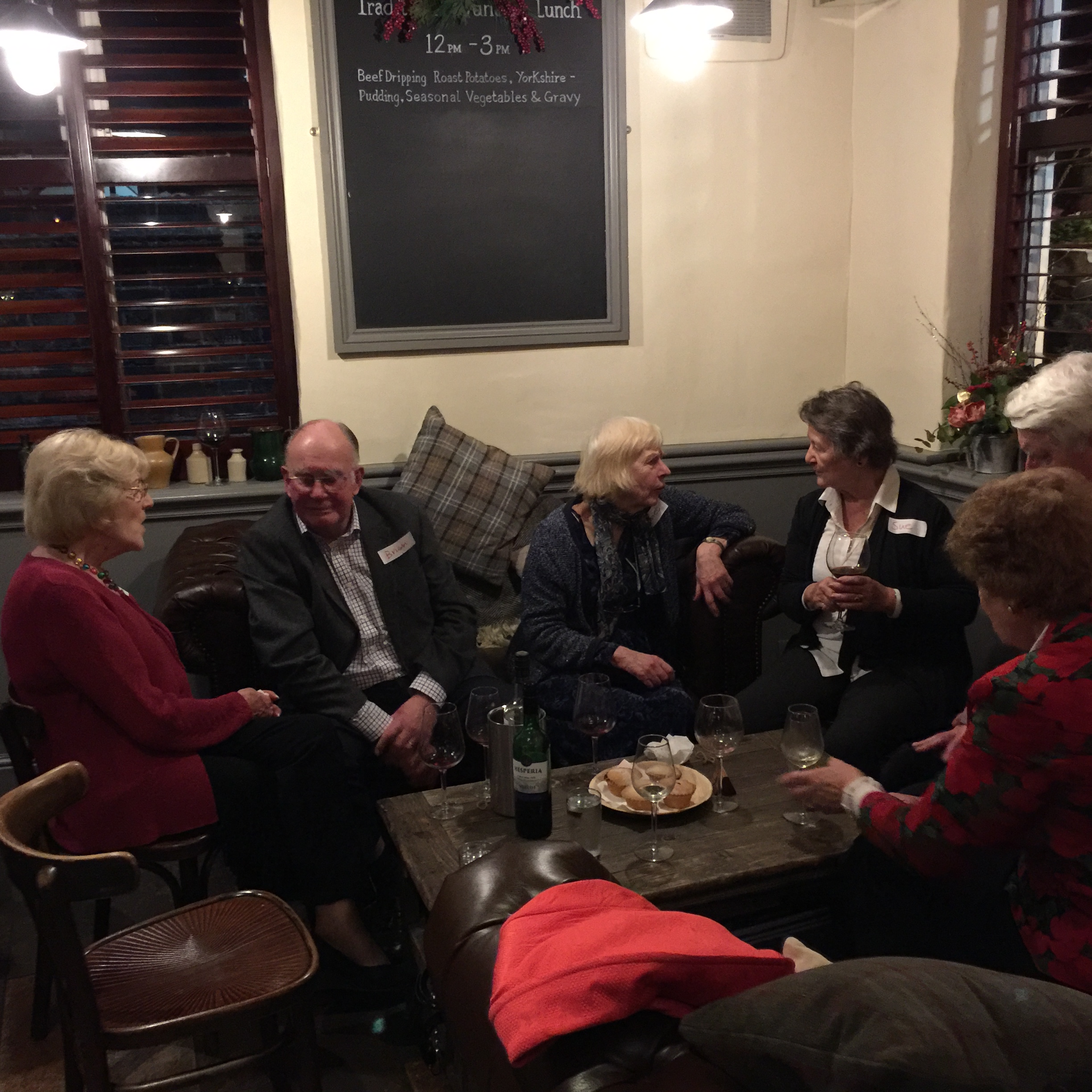 A big thank you
All thanks to the hard work of Charlotte and the Crate & Apple team, our very own social committee and of course the enthusiasm of our residents.
The Committee are particularly grateful to Charlotte and Martin Bull at the pub. We were only able to offer this event to residents at such a knock-down price due to their willingness to work out a special price for us, coming up with the idea that if we ran a buffet we could send the chefs home early and save further on costs. As it was, the food ran out just at the right moment so there was very little wastage either. The pub even catered for the gluten free.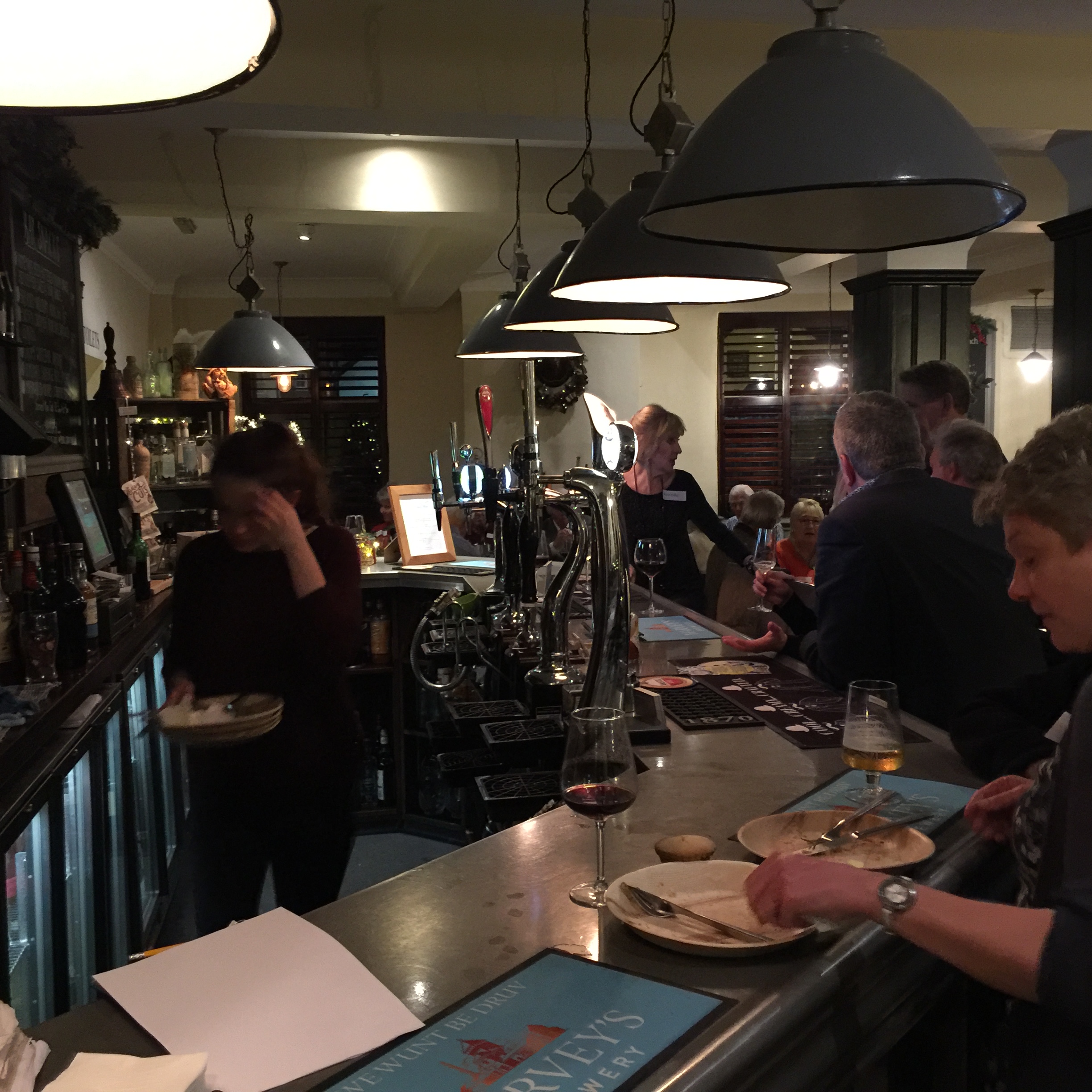 Very much in the traditions of quality and conviviality established by our pioneering Street Party, over 75 people attended, including some from Tollhouse Close who we were delighted to see. Immediate neighbours also report that the noise levels were minimal and were grateful for that.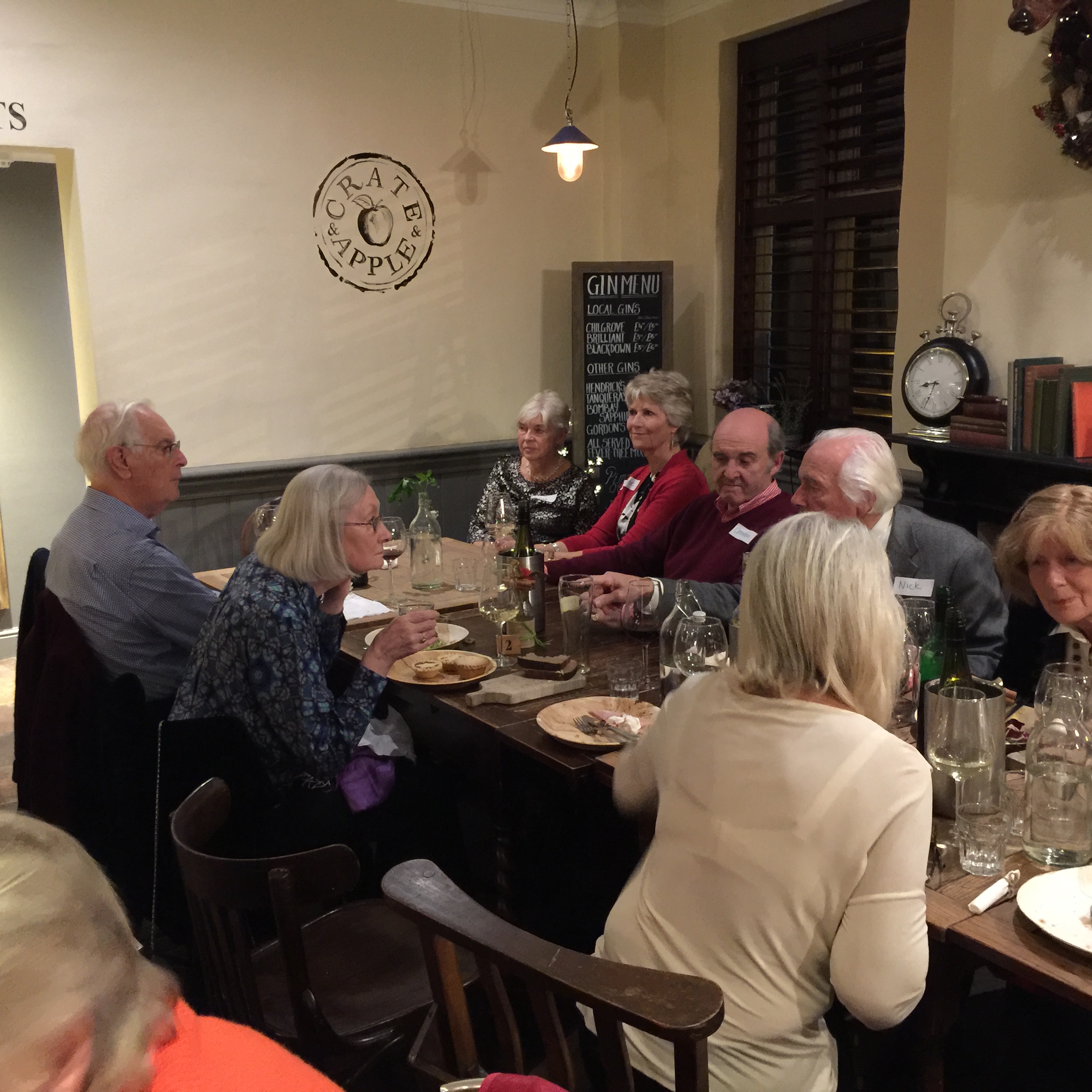 What's next?
All this augurs well for our community suppers which begin on Wednesday 18th January 2017. The Committee has decided that it makes sense for us to work with our local pub to offer social events to our residents for a special price. This helps us, but it also brings business to the pub, and will hopefully help it to thrive. A win-win as they call it in business.
So from mid-January 2017 EVERY WEDNESDAY it's Locals' Night from 5pm till 8pm at the Crate & Apple; offering a set 2-course menu with a 125ml selected wine or a ½ pint of selected Beer for just £12 per person. The Set Menu offers three courses with a fish, meat and veg main. These will change every month. This is your opportunity to meet and eat with the neighbour's. The pub will be operating as normal, running a pay bar, and the hungry can always purchase the third course or even dip into the main menu.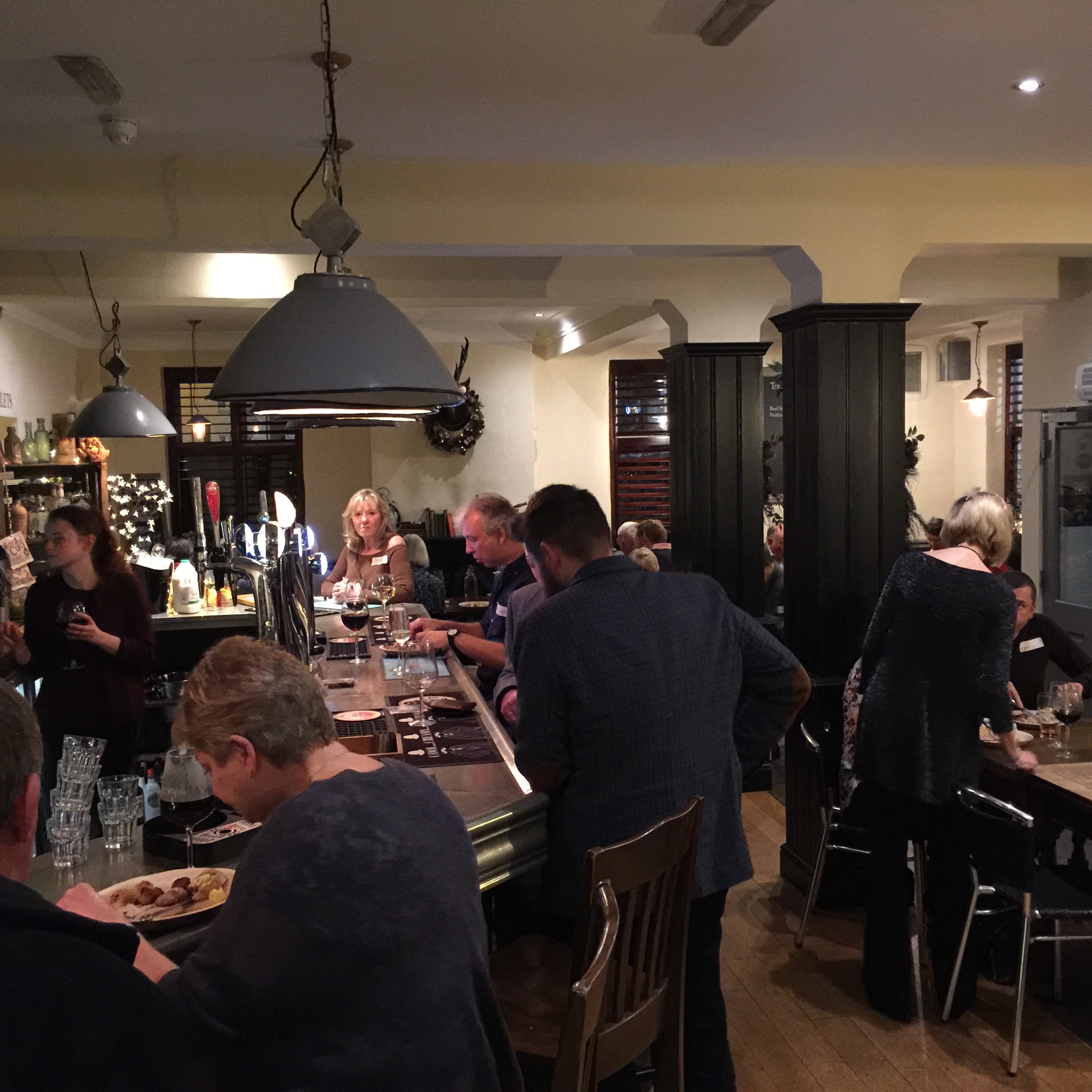 The 2017 Party
Our success of course means an agreeable problem for next year. News will spread fast to those who missed it this time, but how will we fit everyone in? Suggestions are already coming in, including two sittings – one early one late – or an afternoon and evening event. The dancing didn't work out as hope this time, but a two speed event could offer that next time.