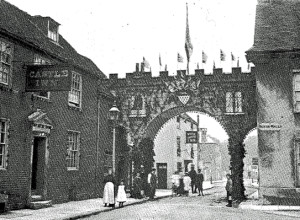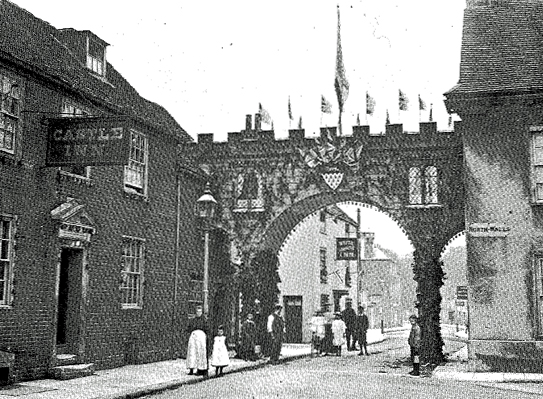 As far as we can ascertain, The Westgate Residents' Association first saw the light of day as the Western Residents' Association back in the 1970s when the City woke up to the impact of the wholesale demolitions for road-building. Members of this group were present at the famous Cathedral meeting where the Chichester society was founded.
As the issues died away interest in the Association dwindled until the proposal to build the Tesco supermarket emerged in the 1980s. The Association was very effective in getting the traffic calming measures installed in the street as part of the mitigation of traffic flows predicted from the building of the superstore. A further victory saw the repositioning of the Chichester College 18-plus student accommodation block away from the back gardens of the street over to the edge of Via Ravenna.
Once again interest dwindled and from 2002 the Association became moribund. The need for a third incarnation emerged in July 2015, following what some residents felt was a disastrous meeting with the developers' traffic consultants concerning traffic calming measures to mitigate the impact of the Whitehouse Farm development of 1500 new homes at the Western end. A steering committee was formed in August, a website launched and an AGM held in the November to revamp the Association and begin the process of monitoring the WHF development with a view to putting the case for Westgate residents.
The new Constitution and committee were voted in at that meeting and the new committee met shortly afterwards to begin building on its twin objectives: protection of the residents' interests in relation to new housing and road developments and a social programme that might help combat isolation among the more vulnerable members of our community. Since then the Committee has met regularly and set up various working groups to deliver to these objectives.
Our AGM will be held each November and lifts are available to the meeting. Please contact us for assistance and any further information about the Association.
Map of the Westgate RA Area
There has been a very positive response from the residents to all the various initiatives, details of which may be found in the menu to the left of this page. For more information on the personnel and work of the Committee and the Association, please click on the drop-down menu of  THE WESTGATE RA in the menu at the top of this page. Thank you for your support.