This post forms part of a series designed to keep households informed of what is being proposed by the developers for the White House Farm site. This is the third of five. If you want to read them in order, you can read the first one here.
The Southern Access and Reconfigured Roundabouts
The southern access from the development site will enter onto Westgate west of the Sherborne Road min-roundabout. This is not due to happen at this point in time until phase two of the development, due for completion in 2029.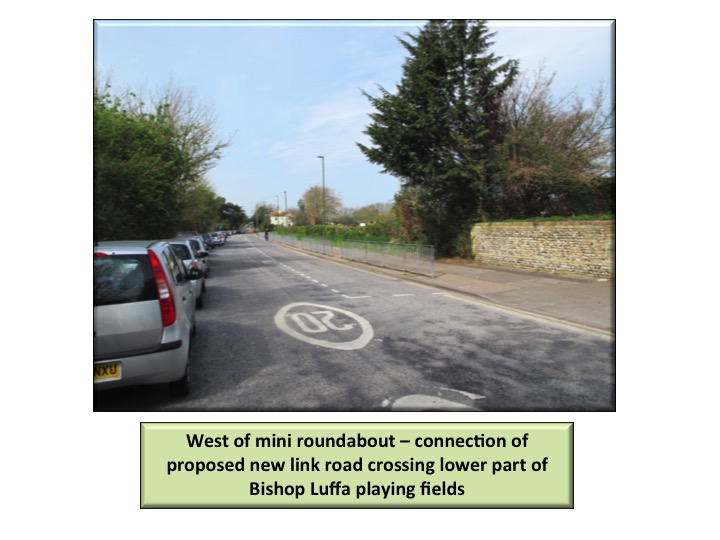 This map shows how the developer proposes to build a new road partway across the playing fields of Bishop Luffa School and into the current cul-de-sac at the west end of Westgate. This will also re-route Centurion Way. Bishop Luffa stand to gain a larger playing field to the west of Centurion Way in exchange and Centurion Way will continue to be a cycle track and foot path.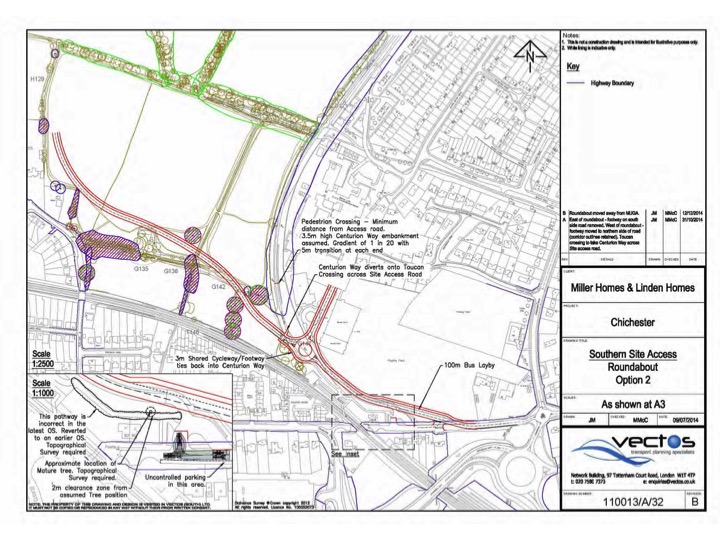 The southern exit will therefore dump a lot of traffic onto the mini-roundabout at the bottom of Sherborne Road which will have to be redesigned in a very restricted space outside no. 80 to the detriment of pedestrian safety. Note the removal of the copse to the west of the roundabout, to allow school buses to swing into Westgate more safely from Cathedral Way via a dedicated bus lane. Buses making the return journey will still have to negotiate the roundabout.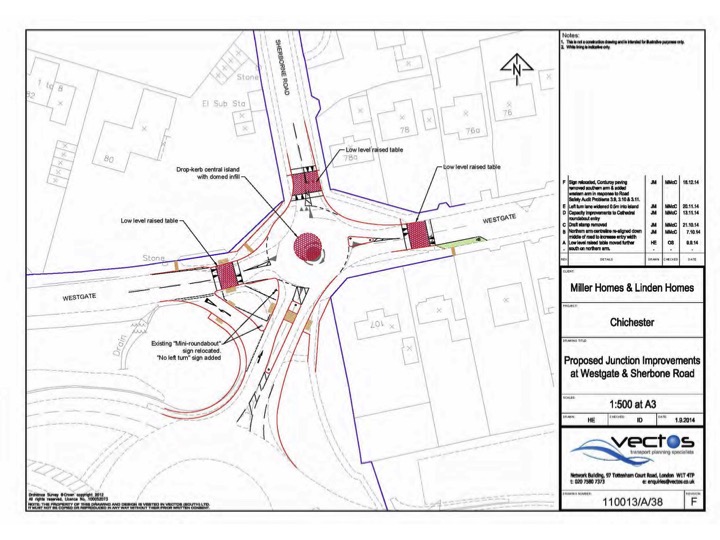 The large roundabout immediately south of this mini-roundabout will also be remodelled.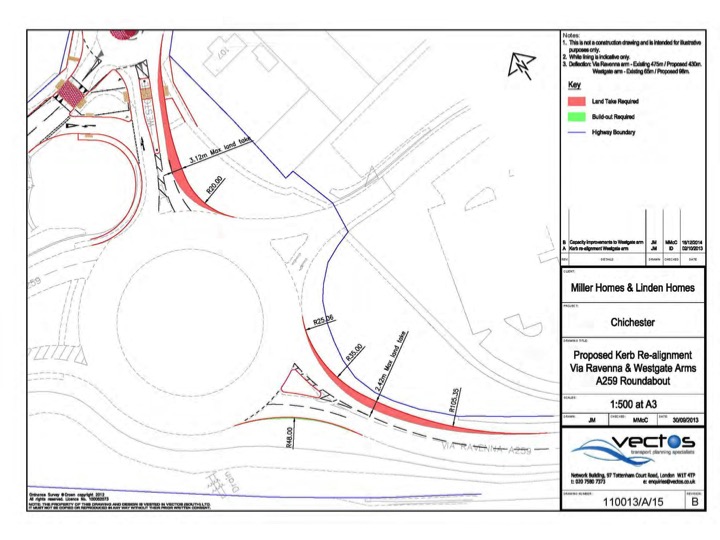 Read post number 4 in this series.
With thanks to Paul Wreyford for his permission to use the material he has so painstakingly researched for the Parklands Residents Association. Photos: Paul Wreyford.