The 2019 Committee and other core volunteers
Following the AGM in November 2019, the following people have been elected to serve you:
Richard Brownfield (chairman) 9 Westgate
Bebette Jones (secretary)

6 Tannery Close

Vince Waldron (treasurer) 72 Westgate – College liaison
Sarah Quail, 44 Westgate – editor, newsletter
Julia Smith,  66 Westgate – campaigns
Anthony Quail 44 Westgate – planning review
Brian Raincock 4 Mount Lane – social programme
Gabrielle Abbott, 76A Westgate
Finan Letts, Webmaster
Locality Representatives
The following have volunteered to help the committee with distribution and to report back on their local issues:
Annette Hutcheson, 16 St Bartholomew's Close
Bebette Jones, 6 Tannery Close
Sue Doggart, 3b Westgate
David Tregear, 36 Henty Gardens
Brian Raincock, 4 Mount Lane
This group provides an important contribution to the committee that can ensure that the concerns of all our side streets are being listened to.
Other useful people
Tree Warden: Brian Hopkins, 15 Henty Gardens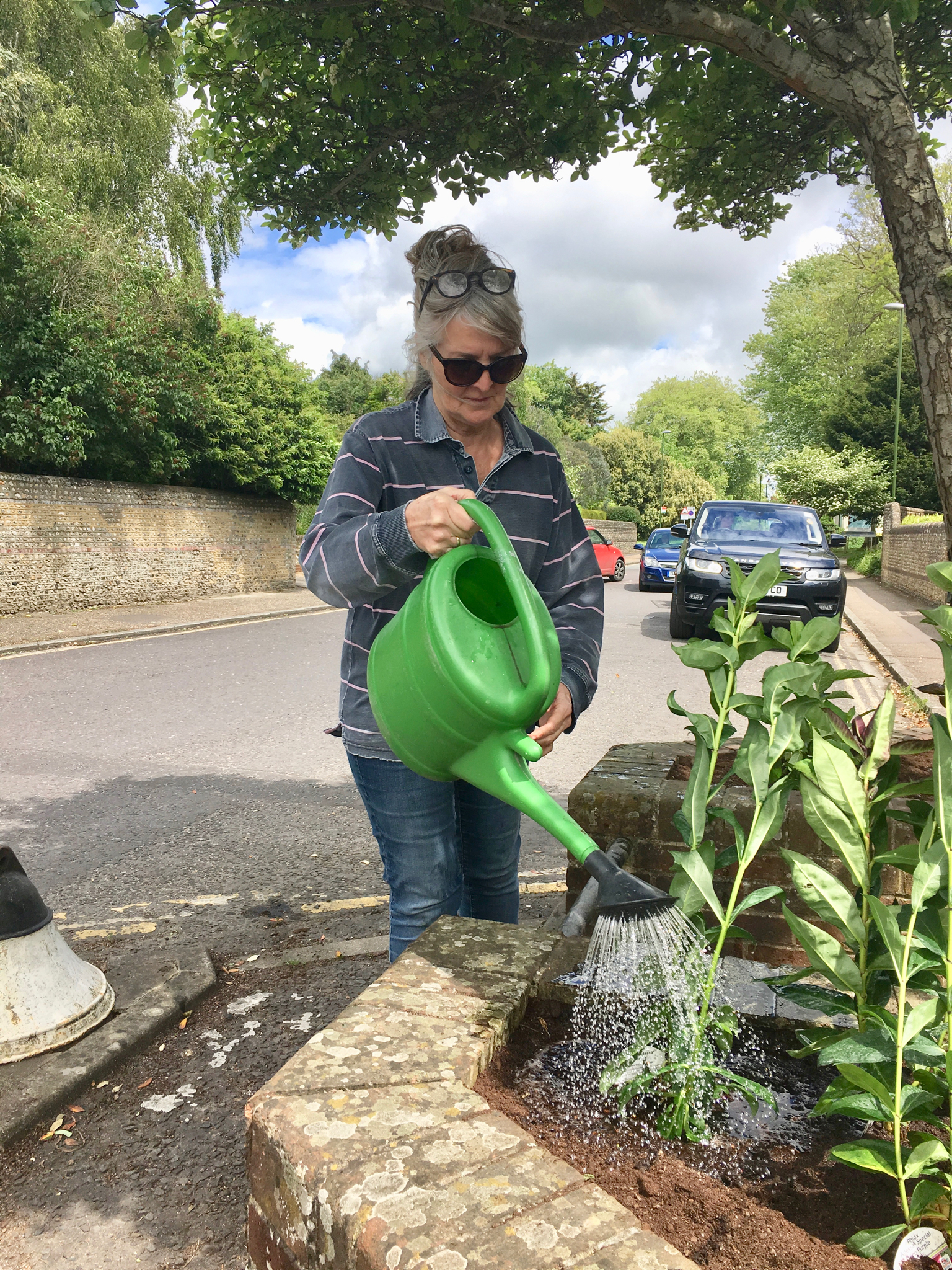 Traffic Group: John Davies, 31 Westgate
Social Programme:
Brian Raincock, 4 Mount Lane
Nicki Clarke, 42 Westgate
Andy Jeffcoate at the Crate & Apple pub, 12 Westgate, organises social events which households can pay to join
Knitting Group: Sally Lowe, 27 Westgate
Bavardage au Pub French conversation group: Jane Davies, 31 Westgate
Gardening Group: Penny Tomlinson, 11 Westgate
We are grateful to all our volunteers for their invaluable expertise and their time. If you can help, do contact us now.